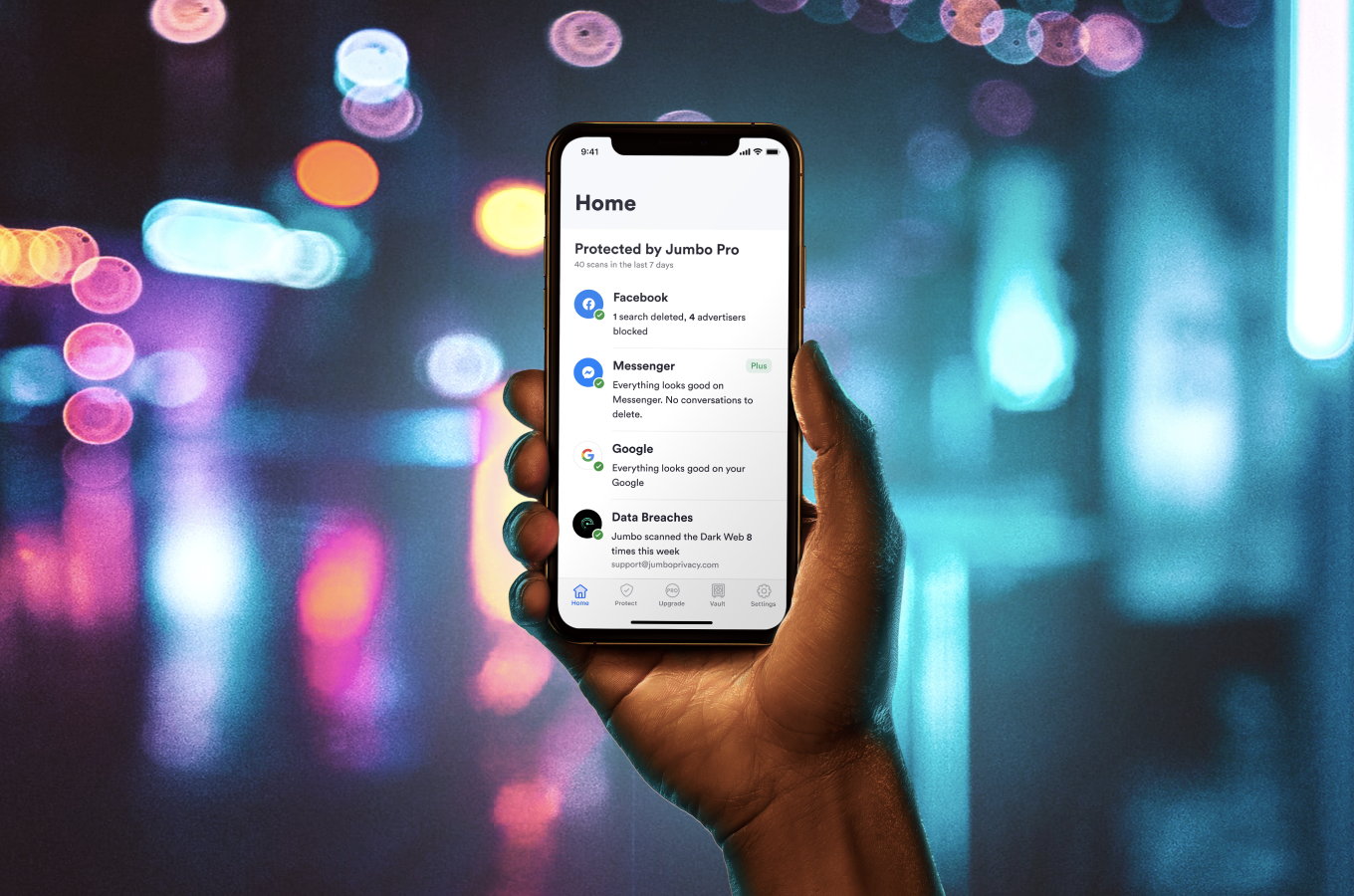 Hello, I'm Pierre Valade, CEO of Jumbo Privacy.
Today, on behalf of our team of 21 passionate team members, I'm excited to share two announcements that bring us closer to our mission of giving you back control of your privacy. (Diese Mitteilung auf Deutsch lesen / Voir cet article en français)
There is a lot to unpack. But first, we invite you to watch this video that shows what Jumbo stands for.
Jumbo 2
Jumbo Plus and Pro: building a great business while staying true to our values
We believe privacy is a fundamental right.
Our mission is to build tools that make exercising that right easily accessible for everyone.
We also have to face economic realities. We have seen countless times that when an app or service is free, you are the product and money is being made off of you and your data. We are doing things differently: we will never sell ads or do anything to monetize your data.
To stay true to our values and mission, we must build a sustainable business. We plan on turning a profit from Jumbo Plus and Jumbo Pro to protect your privacy in the long run, and to remain independent from the same companies and practices from which we are fighting to protect your privacy. Our customers have already shown us that they are willing to pay for the additional privacy features our team will keep building, and - most importantly - to help us build a company that will never sell our users' data.
With that said, we believe that access to money shouldn't determine whether you can exercise your right to privacy. To honor that belief, we have two things I wanted to highlight.
A) Pay what you think is fair: Jumbo Plus and Pro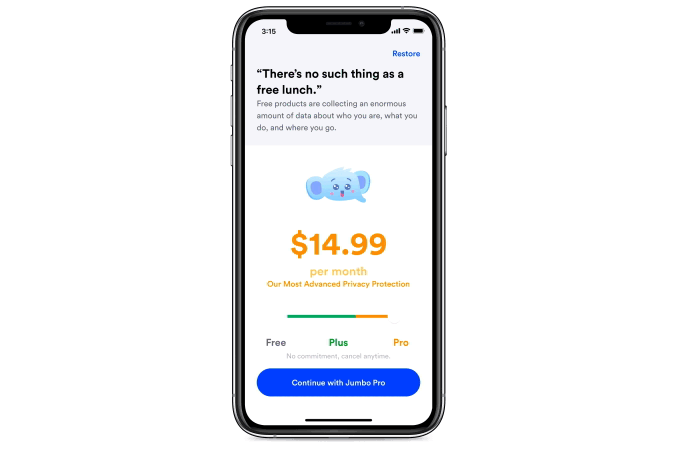 While we recommend prices for Jumbo Plus and Jumbo Pro, you can choose to pay what you think is fair. We trust that you'll support us fairly and allow us to continue our work. In the US, 50% of users pay the recommended amount or higher.
B) What if I can't afford to pay right now?
If you don't have immediate access to the funds for a subscription, we've thought of you.
You might need access to Jumbo Pro to scan your LinkedIn while you're looking for work. You might be a student who needs to clean up your Instagram with Jumbo Plus. There are a lot of cases beyond these examples where you need a tool to protect your privacy, but don't have access to the cash at the moment.
If you need access to Jumbo Plus or Pro, we will take care of you. Send a message to [email protected]. You don't need to provide any personally identifiable information. Just let us briefly know how access to Jumbo Plus or Jumbo Pro would help you.
New Home Tab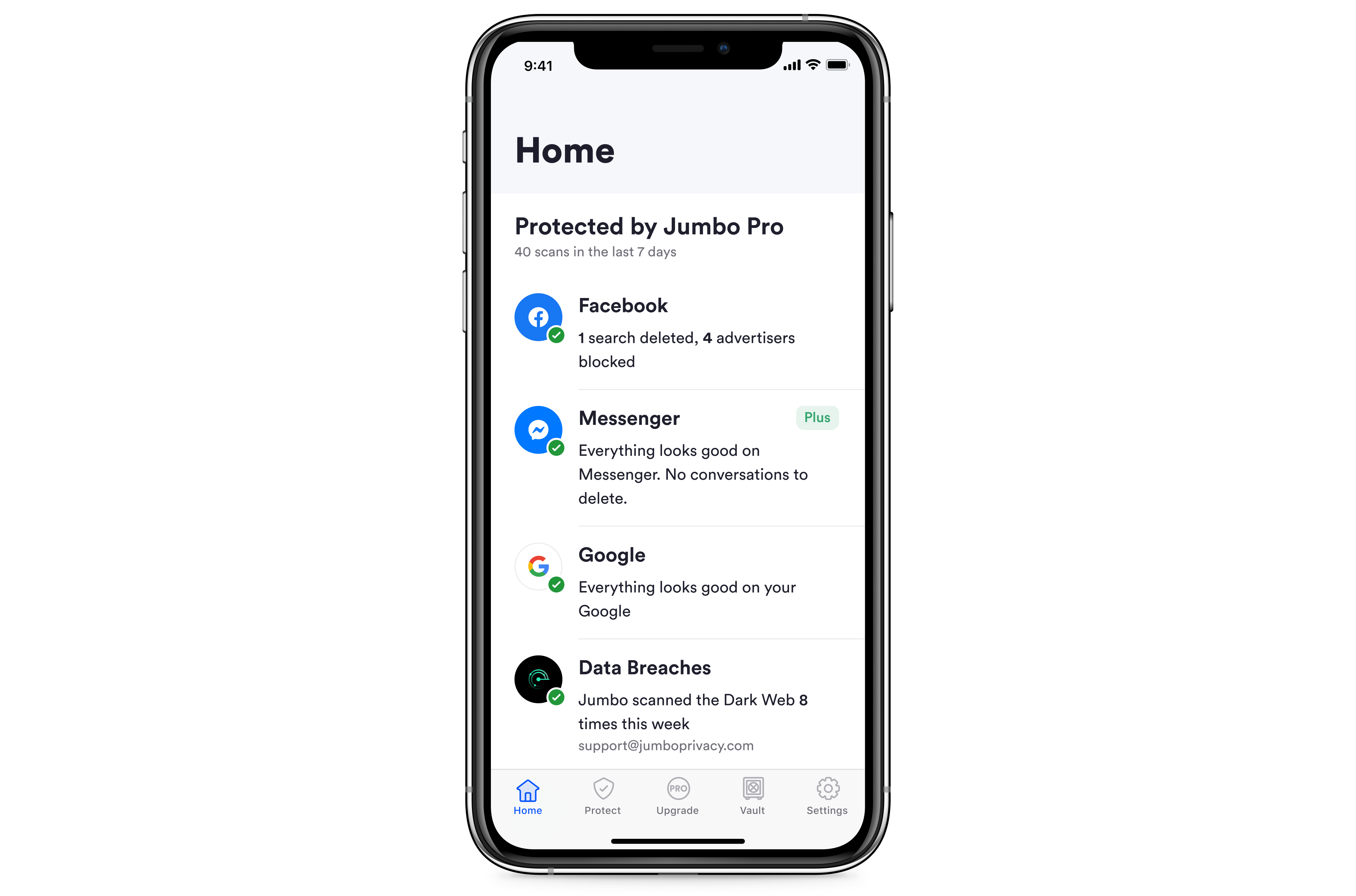 We have redesigned the app to minimize the amount of time you spend in it. This starts with the new Home tab. You'll notice an easy summary of what Jumbo has done for you in the past week. A glance should give you some peace of mind.
We don't sell ads, so we don't need you constantly opening up the app to spend time in it. We will notify you of the work Jumbo does in the background. But if you ever get curious, the Home tab is a quick way to see the work Jumbo is doing to protect you.
Block Trackers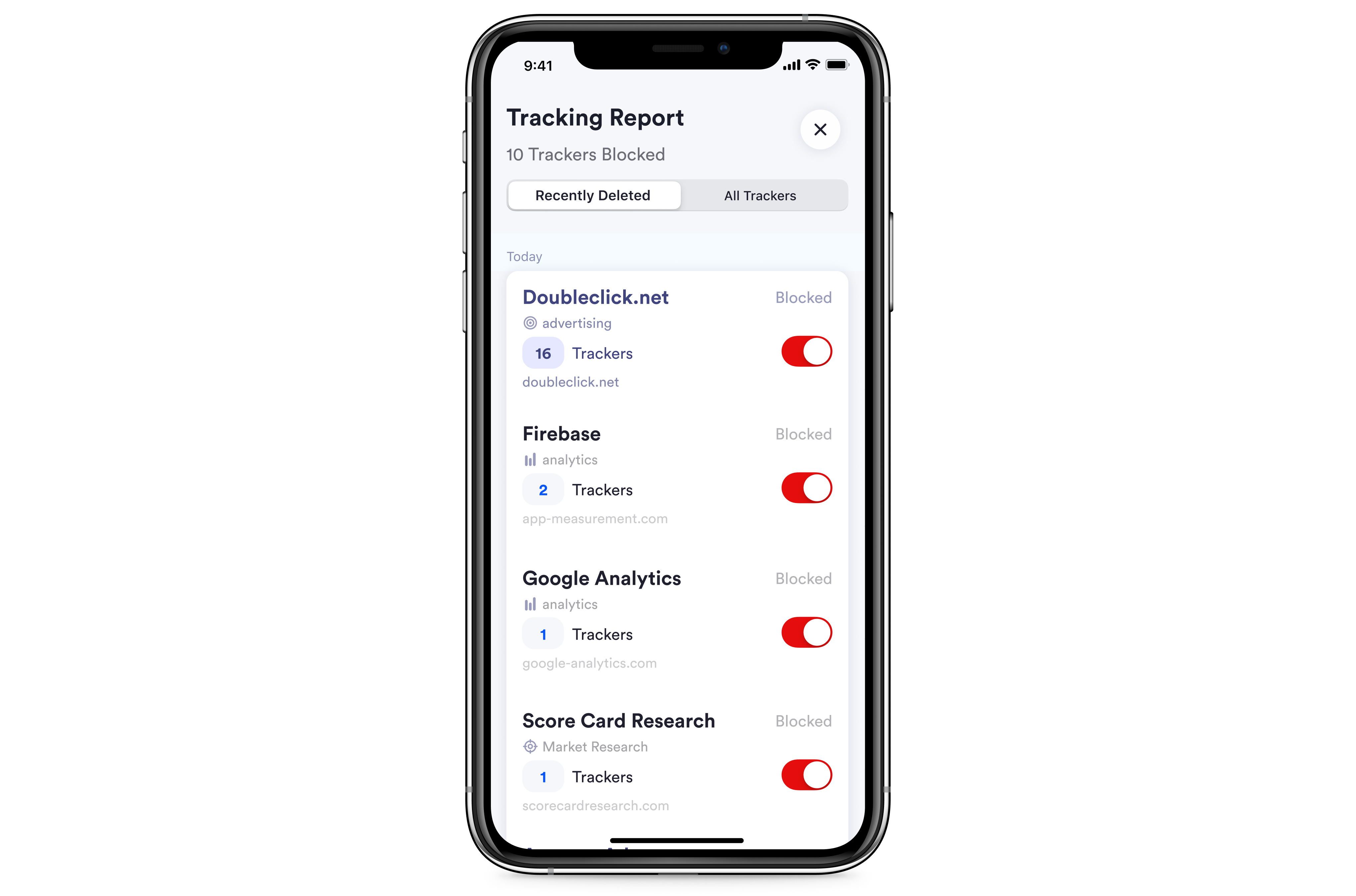 Your phone is likely transmitting data and personal information to third parties such as ad tech companies and data brokers without you even knowing it. These third parties get this information from "Trackers", which are unique identifiers used to trace your steps inside your phone. "Trackers" are not just tracking the sites you visit or which apps you use; they can track when and how often you use a specific app, what you search for, and even your location, phone type, and battery level.
Geoffrey Fowler, tech columnist for the Washington Post, found more than 5,000 trackers transmitting data off of his personal device over the course of a week.
In Jumbo Pro, the Block Trackers feature can block over 400 major Trackers from following you. This is a powerful way to limit your data footprint and to reduce the information that third parties have on you.
Once you turn it on, Block Trackers works securely from your phone. As you browse the web or use an app, Jumbo checks to make sure that what your phone is trying to access isn't on our list of trackers. If it is, that access is blocked, so the third parties never know a request was made, and they don't get any of your data.
This isn't a one-time protection. Once you enable Block Trackers, you will be protected any time you browse the web or use apps on your device.
You may still see ads, but they won't be as targeted to you based on your personal data.
Better Data Breach Monitoring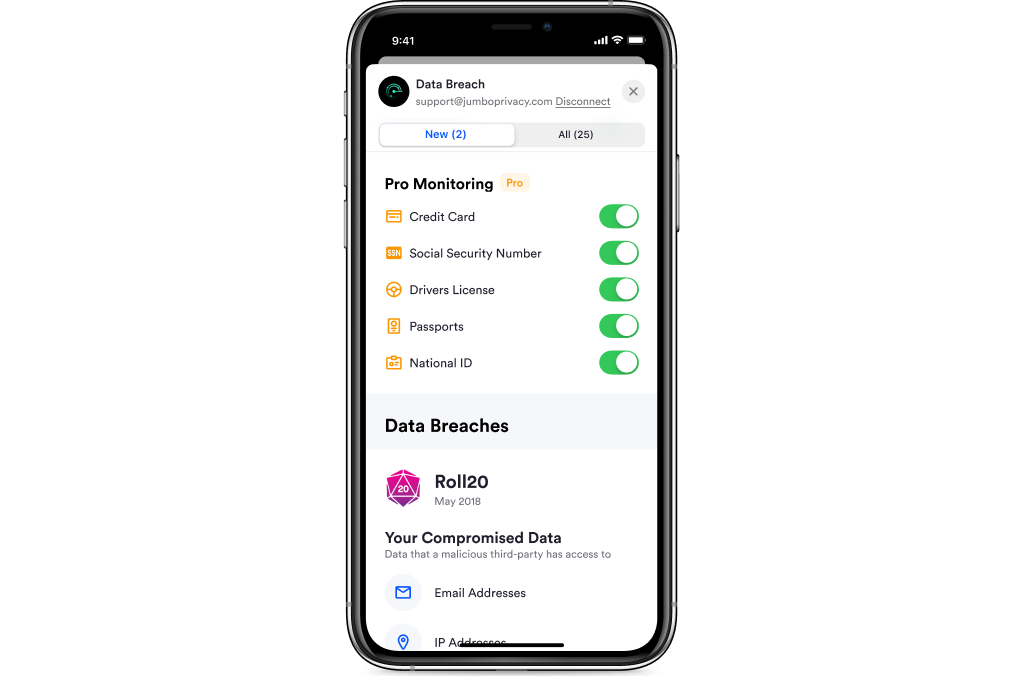 We have completely redesigned our data breach monitoring feature to inform you more quickly, more accurately, and more securely of any potential data breaches. We've changed our data breach alert system to Spycloud to achieve these goals:
Better performance: Spycloud's data breach information is updated more quickly than our previous provider.
Better, more actionable information: Not all categories of data are leaked in every breach. Spycloud gives specific, granular information about exactly which pieces of your data were leaked. If phone numbers were taken from Company X in a given breach, but you hadn't added your number to your account with Company X, you will see this accurately reflected in your breach report.
Better security: Our new alert system has additional layers of security. Rather than sending your plain-text email (e.g. [email protected]) to verify a breach, we can now send a hash in its place (something that looks like "642020b48e8f9706b14bc695f3b1f4ad719553df"). A hash is irreversible and, as such, any potential leak of this data becomes less impactful.
Additionally, with Jumbo Pro, Spycloud will monitor the dark web for breaches of your credit cards and your ID. For those in the US, your Social Security number will be monitored as well. This is more comprehensive protection that should give you additional peace of mind.
Jumbo now speaks French and German
Our Jumbo elephant spent some time abroad. Now you'll find all our recommendations available in French and German as well. It's part of our work to make privacy tools accessible to everyone, and we will continue to expand availability to more languages soon.
New Apps: Instagram, LinkedIn.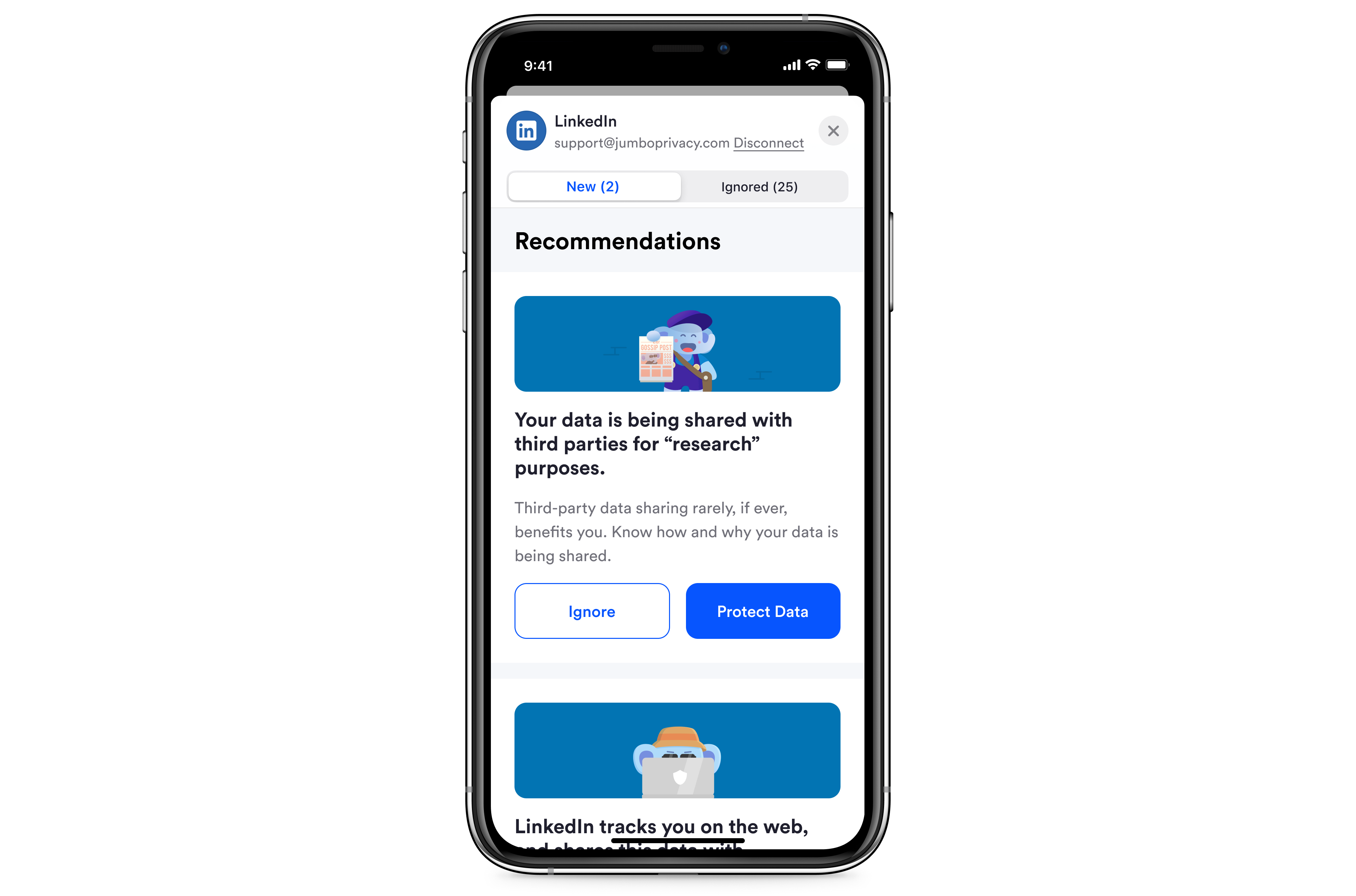 With Jumbo 2, Jumbo can now protect you on two new major apps: Instagram and LinkedIn.
With Jumbo Plus, you can now protect your Instagram account. Jumbo can archive your old posts for you, limiting your data footprint online and reducing the amount of information that can be used to target you. Jumbo also ensures that you are secure by allowing you to control who can see and share your content.
With Jumbo Pro, you can now protect your LinkedIn account. Jumbo can scan more than 20 LinkedIn privacy settings so you can gain back control over how your data is being used and put your best foot forward as you look for a new job. You may be surprised by how your professional data is sold for advertisements and used to target you. You can correct those settings easily with Jumbo Pro.
Security and Trust
From the very beginning, Jumbo was conceived as a tool that works as much as possible from your device. When you scan your accounts with Jumbo, the authentication (i.e. signing in) happens straight from your device. Your credentials never leave your phone.
Our decision to build Jumbo in this way is rooted in our fundamental belief that not collecting data in the first place is the only way to truly eliminate the risk of a data leak. This decision makes our work more challenging. Much of what we do would be significantly easier if we had access to your credentials and data. Many of the technical challenges we face are a direct result of this decision.
Compromising on this decision, however, would be in direct violation of our stated mission. We believe the extra work we do as a result of adhering to this principle is crucial to protecting your privacy and security.
We have also engaged two independent companies to conduct multiple security audits of our code base. We plan on doing this regularly and with different providers. While these audits were meant for an internal audience, we are exploring how to publish these findings in a way that allows everyone to validate the integrity of Jumbo's code while minimizing the security risk of making technical descriptions public.
That's it for our first announcement: Jumbo 2. Now onto our second announcement, regarding fundraising.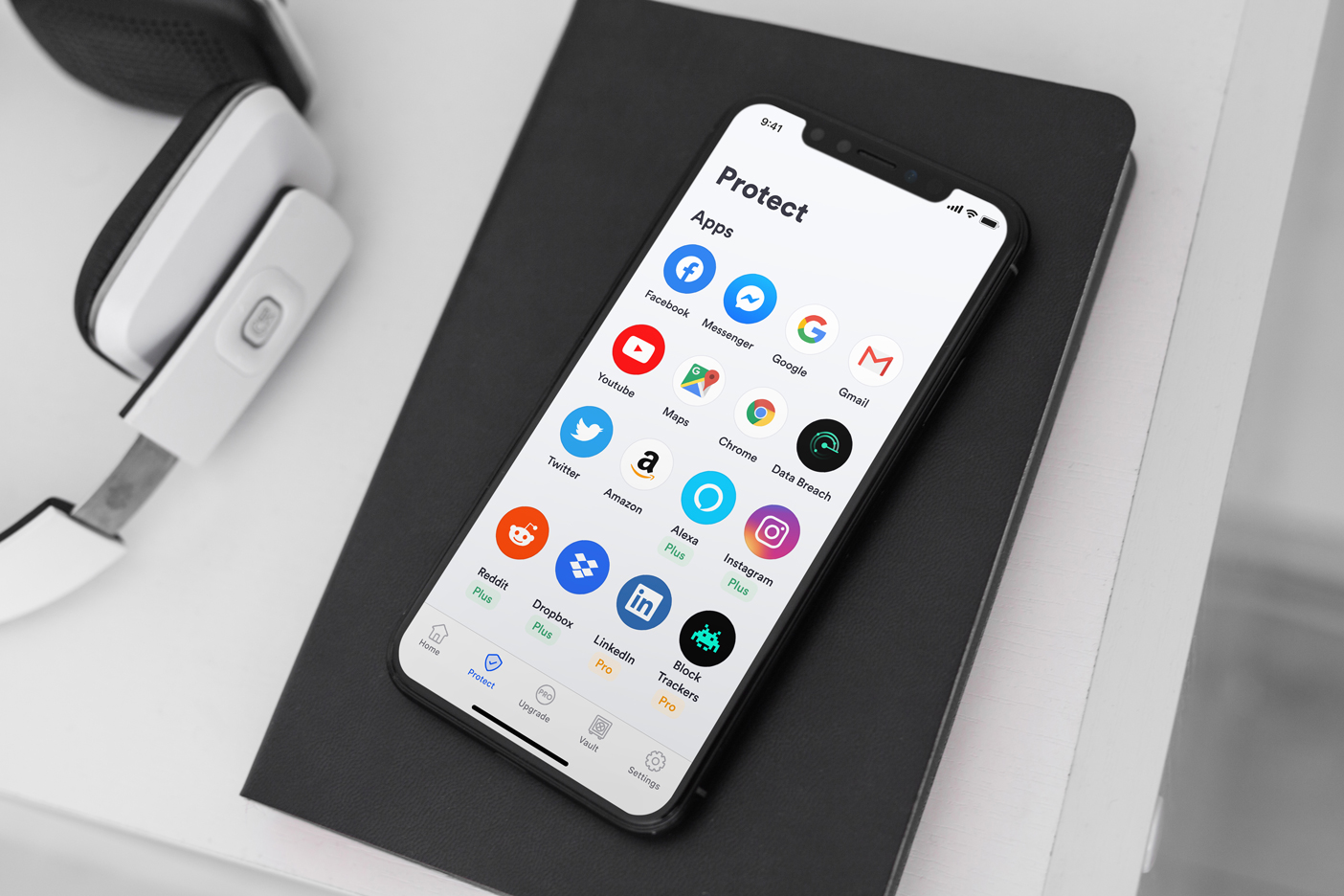 $8 Million Series A Funding
Jumbo's team has grown to 21 people working full-time. We have raised $8M from investors so we can build tools to protect your privacy as we work towards our goal of being a profitable company.
We are grateful to Balderton Capital, this round's lead investor, and all our other investors for believing in our mission. In an effort to be truly transparent, we are disclosing Jumbo's investors. Where possible, we have included additional information, like the amount and date they have invested. Investor Ledger
In the coming weeks, I'll also be interviewing our investors, so you can learn more about who they are, and why they invested in Jumbo.
Our Road Ahead
This funding gives us until February 2022 before we run out of money, and our goal is to be profitable before then. We need approximately 100,000 Jumbo customers to build a sustainable business.
By becoming a customer, you aren't just gaining access to our most advanced security features. You are helping support our mission. As we build tools that allow you to take control over your data and privacy, your financial support allows the team to continue our work.
Spread the word. Invite others to join the Jumbo movement so we can continue to grow and make privacy tools more accessible to everyone.
Download Jumbo on iOS and Android
Share Jumbo with friends and family members.
Follow us on Twitter and share our work.
Send us an email to let us know what you need: you can reach my team directly at [email protected].
We appreciate your support immensely.
We've made additions to our Privacy Policy and Terms of Service to reflect these updates, we encourage you to read them!